FWC Woman of Distinction
The FWC Woman of Distinction Award recognizes a California woman's extraordinary achievement that results in a significant and enduring benefit to society.

The awardee is chosen by the Past Presidents' Panel (PPP), consisting of past-presidents of the Faculty Women's Club.
2015 ~ Lucy Jones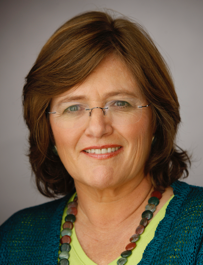 Seismologist Dr. Lucy Jones is renowned for her cutting-edge earthquake research and her role in spurring communities, particularly those in southern California, to be better prepared should an earthquake occur.
Dr. Jones has been a seismologist with the US Geological Survey and a visiting research associate at the Seismological Laboratory of Caltech since 1983. She is the Science Advisor for Risk Reduction in the Natural Hazards Mission of the US Geological Survey, leading long-term science planning for natural hazards research and the application of hazards science to develop resilience in communities.
Dr. Jones created the SAFRR (Science Application for Risk Reduction) Project to innovate the application of hazards science to protect the safety, security, and economic well-being of the nation. Major products of SAFRR include the ShakeOut Earthquake Scenario and the first Great ShakeOut, a public emergency preparedness event with 5 million people in southern California in 2008; the ARkStorm scenario, a model of a great storm in California; and the SAFRR Tsunami Scenario. In 2014, she served in a special assignment as Los Angeles Mayor Garcetti's Science Advisor for Seismic Safety, applying the results of the ShakeOut Scenario to increase the resilience of the city.
Dr. Jones has authored over 100 papers on research seismology with primary interest in earthquake statistics and integrated disaster scenarios, especially in southern California. She has received numerous awards: the Ambassador Award from the American Geophysical Union, Alquist Award from the California Earthquake Safety Foundation, Meritorious Service Award from the Department of the Interior, the Shoemaker Award for Lifetime Achievements in Science Communication from the USGS, and the Samuel J. Heyman Service to America Medal.
Dr. Jones received a BA degree in Chinese language and literature, magna cum laude, from Brown University in 1976 and a PhD in geophysics from the Massachusetts Institute of Technology in 1981. A fourth-generation southern Californian, Dr. Jones currently lives in Pasadena with her husband, Dr. Egill Hauksson, research professor of geophysics at Caltech.
2014 ~ Gail Abarbanel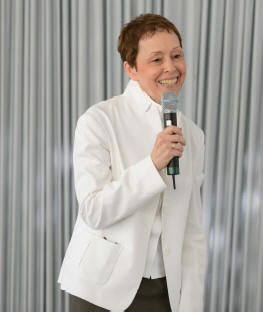 A UCLA alumna, Gail Abarbanel is the founder and director of the nationally recognized Rape Treatment Center (RTC) at Santa Monica-UCLA Medical Center, the most comprehensive center of its kind in the nation.
The RTC pioneered a model for victim care that is used in hospitals and other victim service agencies throughout the United States. The Center provides free, state-of-the-art care for sexual assault victims (both adults and children), including emergency medical care, forensic services, professional counseling, and other support services 24-hours a day. In 1988, Ms. Abarbanel created Stuart House, an innovative, internationally recognized, model program serving sexually abused children. In 1999, she established the Verna Harrah Clinic, a unique 24-hour emergency care facility designed to serve the special medical/forensic needs of sexual assault victims that serves as model for the nation. In 2006, she partnered with the California attorney general to create an innovative Fast Track Forensics program in response to the "rape kit" crisis.
Ms. Abarbanel has improved the treatment of rape victims nationwide by educating police, prosecutors, judges, medical, and mental health personnel across the country. She has produced educational films and written educational materials that are disseminated throughout the United States. She has also developed innovative prevention programs, including the Center's school-based programs for high school and middle school students that reach 20,000 children each year.
2013 ~ Ruth Pearl
Ruth Pearl, founder of the Daniel Pearl Foundation, was the inaugural recipient in October 2013.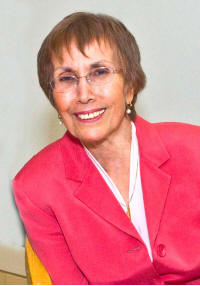 Ruth Pearl is the mother of Daniel Pearl, The Wall Street Journal reporter who was abducted and murdered by extremists in Karachi, Pakistan, in early 2002. In his memory, Ruth, together with her husband Judea and daughters, Tamara and Michelle, founded The Daniel Pearl Foundation (danielpearl.org) to promote tolerance and understanding through journalism, music, and education.
The Daniel Pearl Foundation provides fellowships for foreign journalists and editors from South Asia and the Middle East to spend six months in US newsrooms, thereby experiencing a free press environment. The Foundation also sponsors "Pearl Youth News," preparing secondary school students to become ethical, truthful journalists and supports The Annual Daniel Pearl Lecture Series in Journalism and International Relations here at UCLA and at Stanford University.
Ruth has served in all aspects of running The Daniel Pearl Foundation since its inception in 2002—as executive director, then executive vice president for many years, and as CFO from Day 1. She is also co-editor of the 2004 National Jewish Book Award for Anthologies winner, I am Jewish: Personal Reflections Inspired by the Last Words of Daniel Pearl, which provides a panoramic view of how Jews define themselves in the post 9/11 era.
Ruth is married to UCLA computer science professor Judea Pearl, recipient of the A.M. Turing Award from the Association for Computing Machinery—an award often called "the Nobel Prize of Computing."